så bra han är, Cecar!
Några favoritcitat:
"The reason why she does it is because you allow her."
"If your dog misbehaves, please take a look at your own behaviour."
"Remember, your dog is like a mirror, reflecting your own energy right back at you."
Och så favoriten …
"You never get the dog you want, you get the dog you need."
Man kan så klart byta ut ordet dog mot precis vad som helst. Svårare än så är det inte! Det är frestande att kalla honom ett geni, men egentligen säger han ju bara som det är. Rakt upp och ner – utan krusiduller.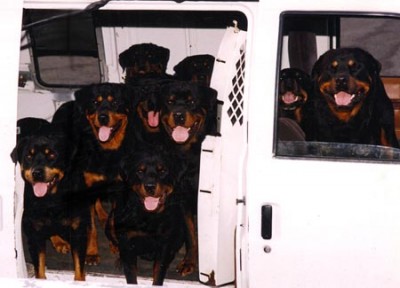 (några av hans rottisar)